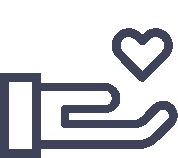 "Whoever is generous to the poor lends to the lord, and he will repay him for his deed."
A church you can call home, and a congregation you can call family. We are a community of real people, leading people to the real Jesus. His Grace is groundbreaking. We do not serve a God of Logic, we serve a God of Miracles.
We have weekly services, educational teachings - get to know Jesus like never before - experience the Power and the Glory of Christ.